Uri-Pan provides a convenient and accurate method of collecting and measuring urine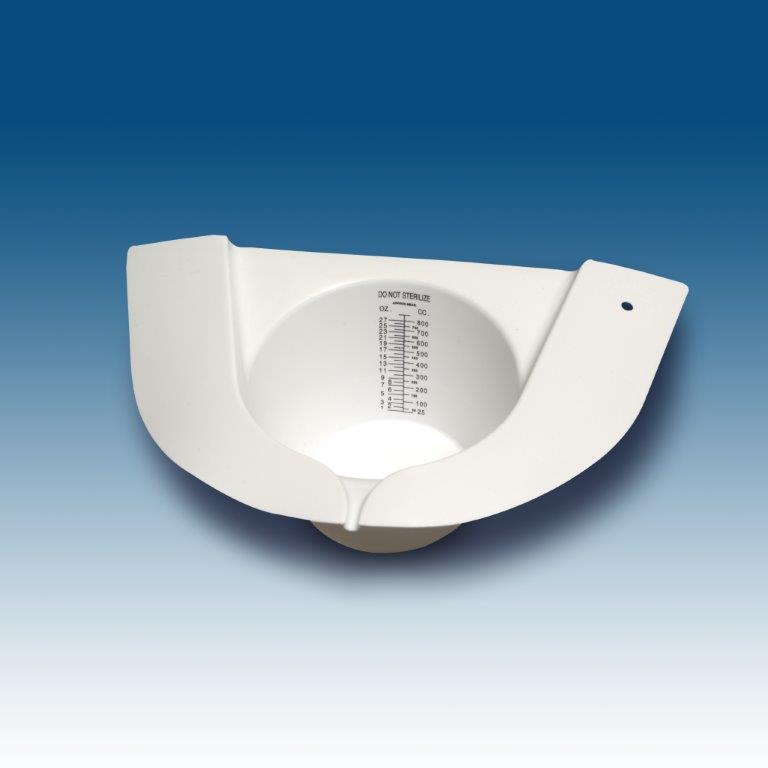 output.
Sturdy - Made of virtually unbreakable polypropylene.
Easy to Measure - Especially easy to measure small amounts of urine due to convex bottom.
Easy to Read - Graduations clearly printed in large numbers. Graduated in both ounces and ml.
Back to Back Collection - Uri-Pans may be placed back to back in toilet bowl to allow simultaneous collection of stool and urine.
Easy Pouring - Functional pour spout allows accurate pouring into smaller containers.
-Packed 100 per case
Ordering Information
1070: Uri-Pan, 100/case